9 items to set up your coffee bar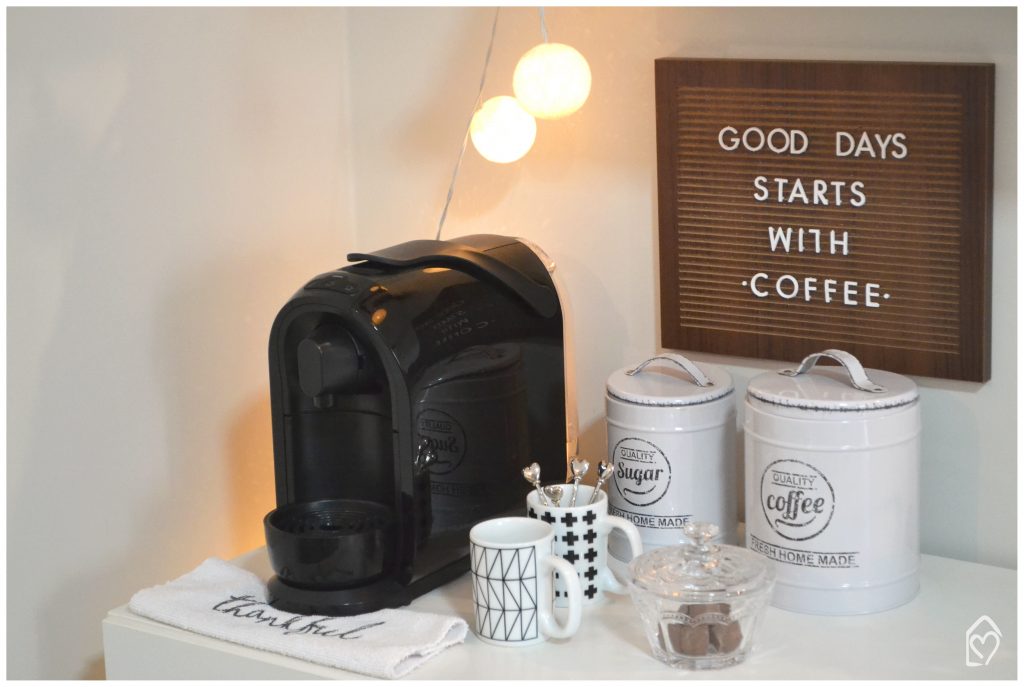 We love coffee, and we will share with you 9 items that cannot be missing from your coffee bar so it will be functional and beautiful!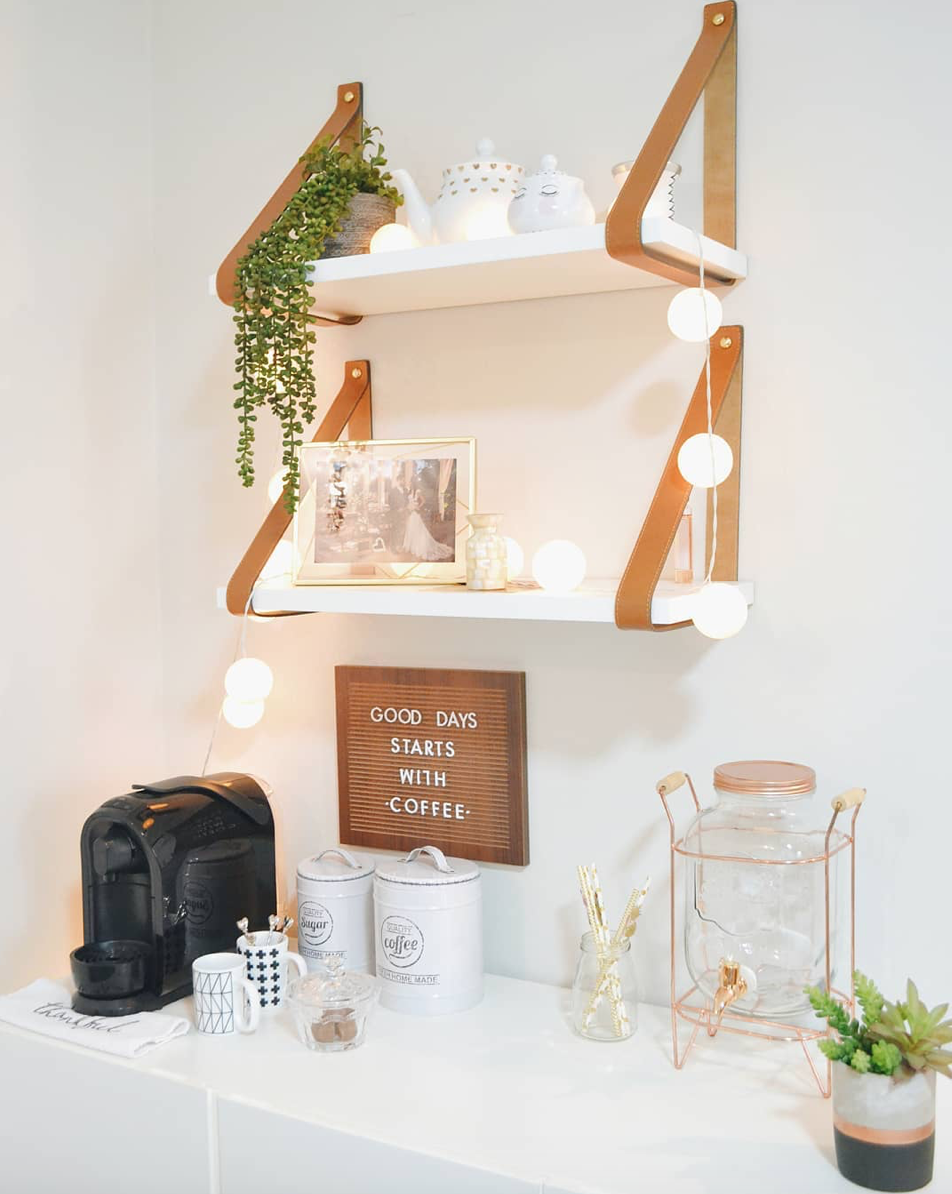 1. Tray: essential for organizing cups, sugar bowl, spoon, or even capsules. Also, the tray makes it easy to serve coffee for the guest.
2. Cups and spoons: It is worth playing with different cups, cuter items, which makes space more fun when taking pictures.
3. Sugar bowl: the healthy ones who are sorry, but we do not dispense sugar to sweeten our daily coffee. You can use a traditional or a different model to make the tray cuter!
4. Coffee machine or thermos: If you don't have the coffee machine, it's worth passing that fresh coffee and putting it in a thermos.
5. Picture: how about a poster or comic to make the coffee station even more charming? It is worth using a pôster, a letterboard, or a vintage painting. It will depend on the style of your decoration!
6. Boxes or Cans: to organize capsules, coffee powder, or teas, organizing boxes are essential! It is also worth using creativity and using cans to guard the Capsules. It looks beautiful, practical, and functional.
7. Chocolate: who likes chocolate right after lunch? We love it, so we always have a box to leave a sweet available.
8. Plants: of course, there could have a plant in the coffee bar! We love it and they fill the environment with life, even if they are permanent. If you want to make the environment beautiful and complete, you need a plant.
9. Dishcloth: a dish towel or dishcloth is useful if coffee spills prevent dirt and still make the coffee station more beautiful.
Did you like our tips?
Now go to the coffee bar to make it Pinterest!