5 tips for decorating bookcases and shelves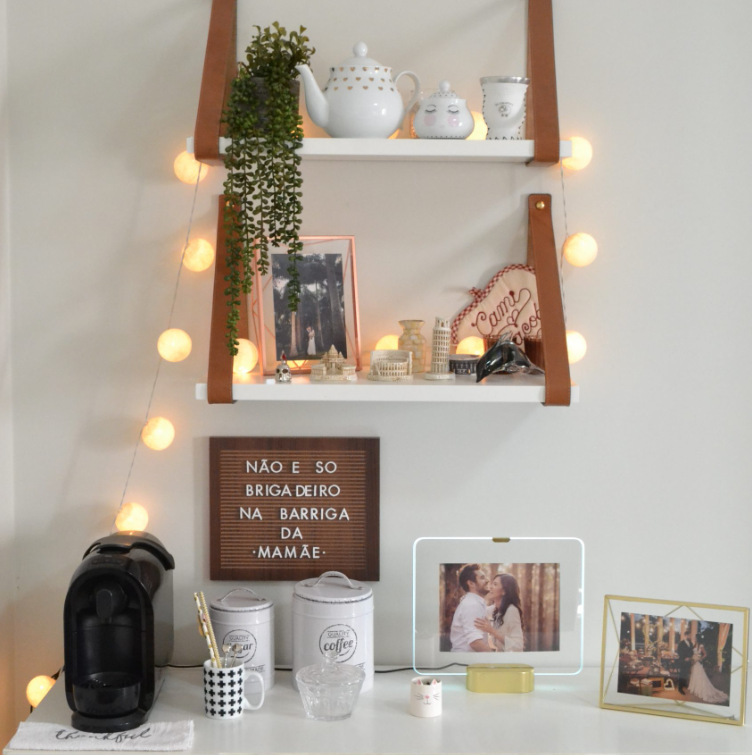 Undoubtedly a production makes all the difference in a room. That's why we've separated 5 tips for items that will help decorate your bookcases and shelves. These are easy items that you probably have at home. Just use creativity and arrange them harmonically to fill and decorate the spaces. Let's get to the tips.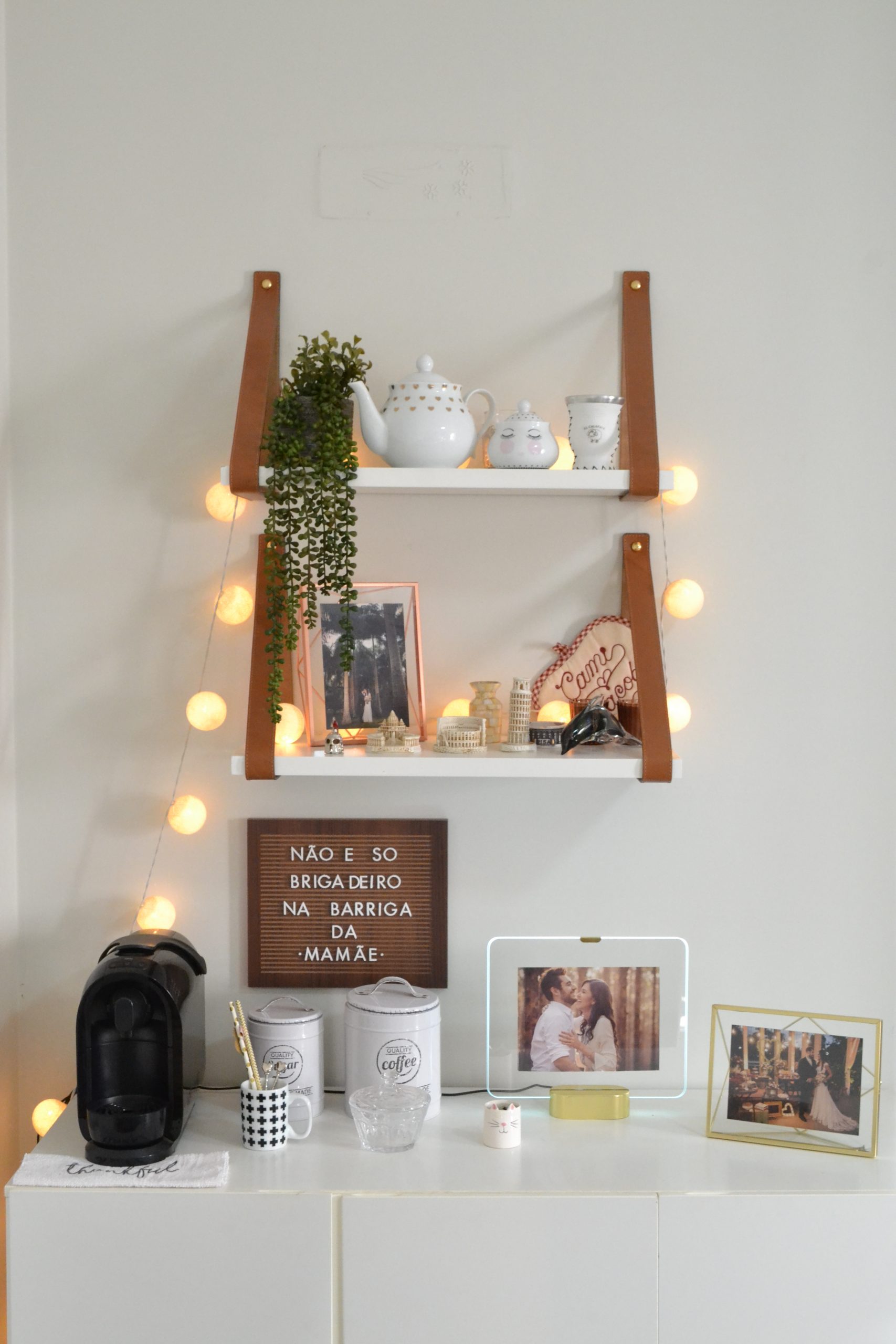 1. Pictures
Whether it's a postcard, a picture with a phrase or a painting, they are great to fill the space! In addition, they bring movement, ensuring a breath between objects.
2. Books
Stack in different ways to take the monotony off the bookcases and shelves. Placing objects resting on the books adds an extra charm! If you have collections of books with different colors, decorate your bookshelf!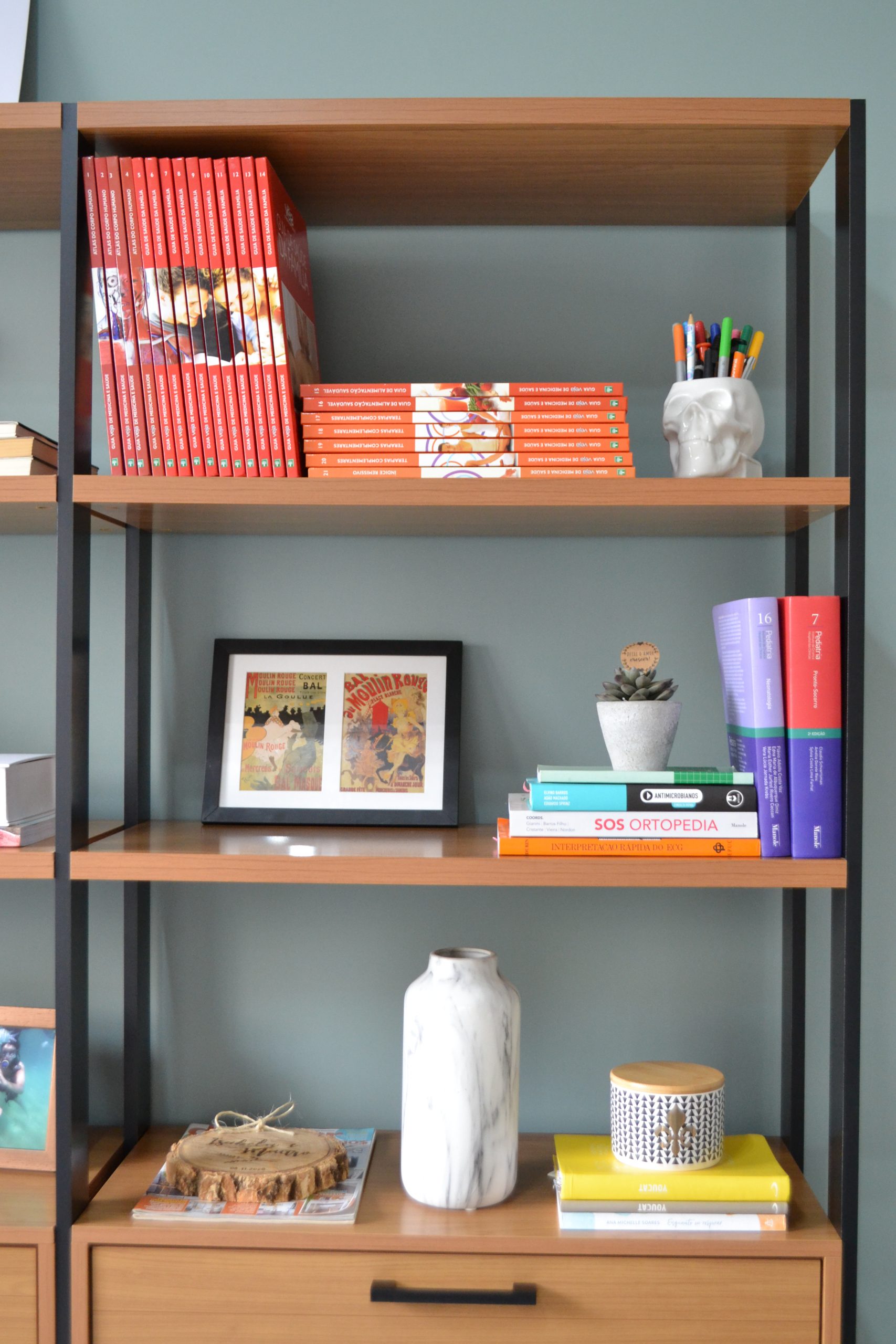 3. Plants
They are essential items in any decor! Whether natural or permanent, plants bring life and color to the shelves, without a doubt, they add an extra charm!
4. Collections
Travel souvenirs, a collection of miniature chairs, are perfect items for decorating and telling some stories. Besides bringing personality and telling a little about the residents, they decorate the whole room.
5. Porcelain
How about displaying your favorite tableware? They remember stories and bring personality! Whether in the kitchen or dining room, tableware is also perfect for storytelling. After all, nothing like exposing that beautiful porcelain!
See more decoration tips here.