Before and After: Room With Ripped Panel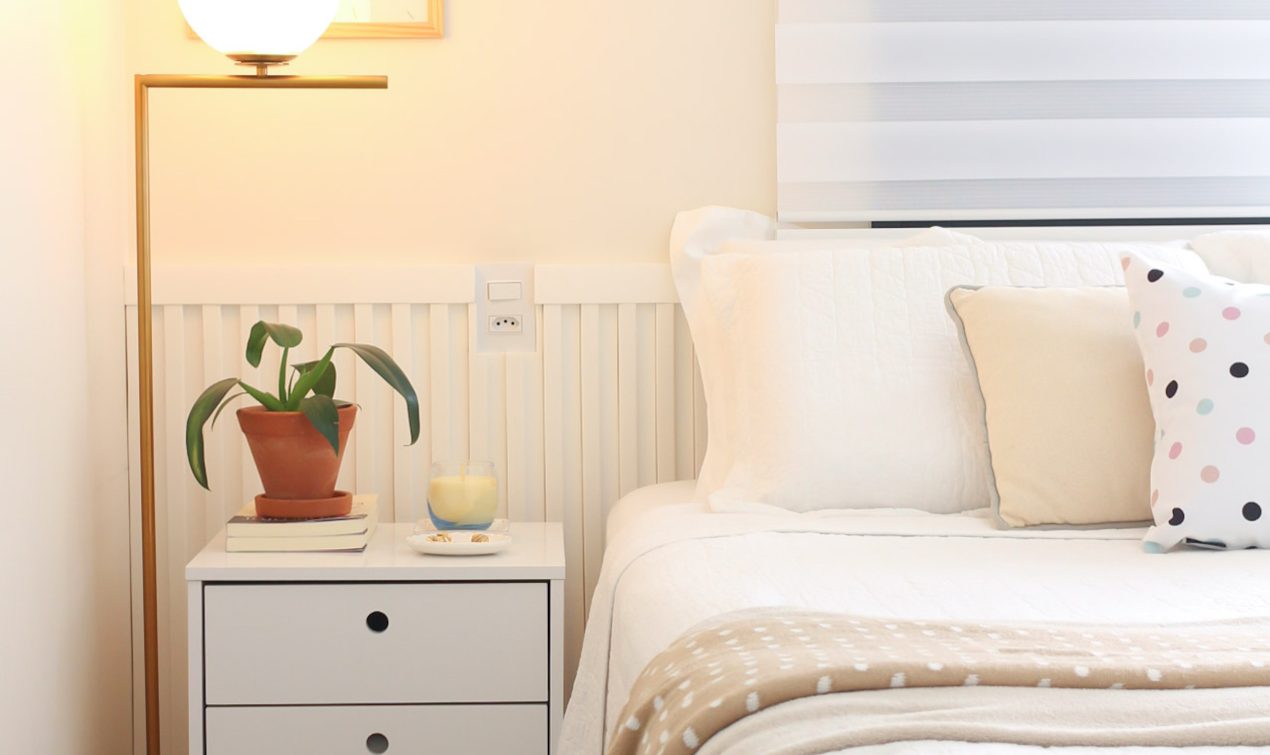 I have wanted to change the decor of the room for some time. And those days at home made me realize that it was possible, putting my hands on it. You will notice that few elements made this change happen, so let's check out the before and after the room with a ripped panel?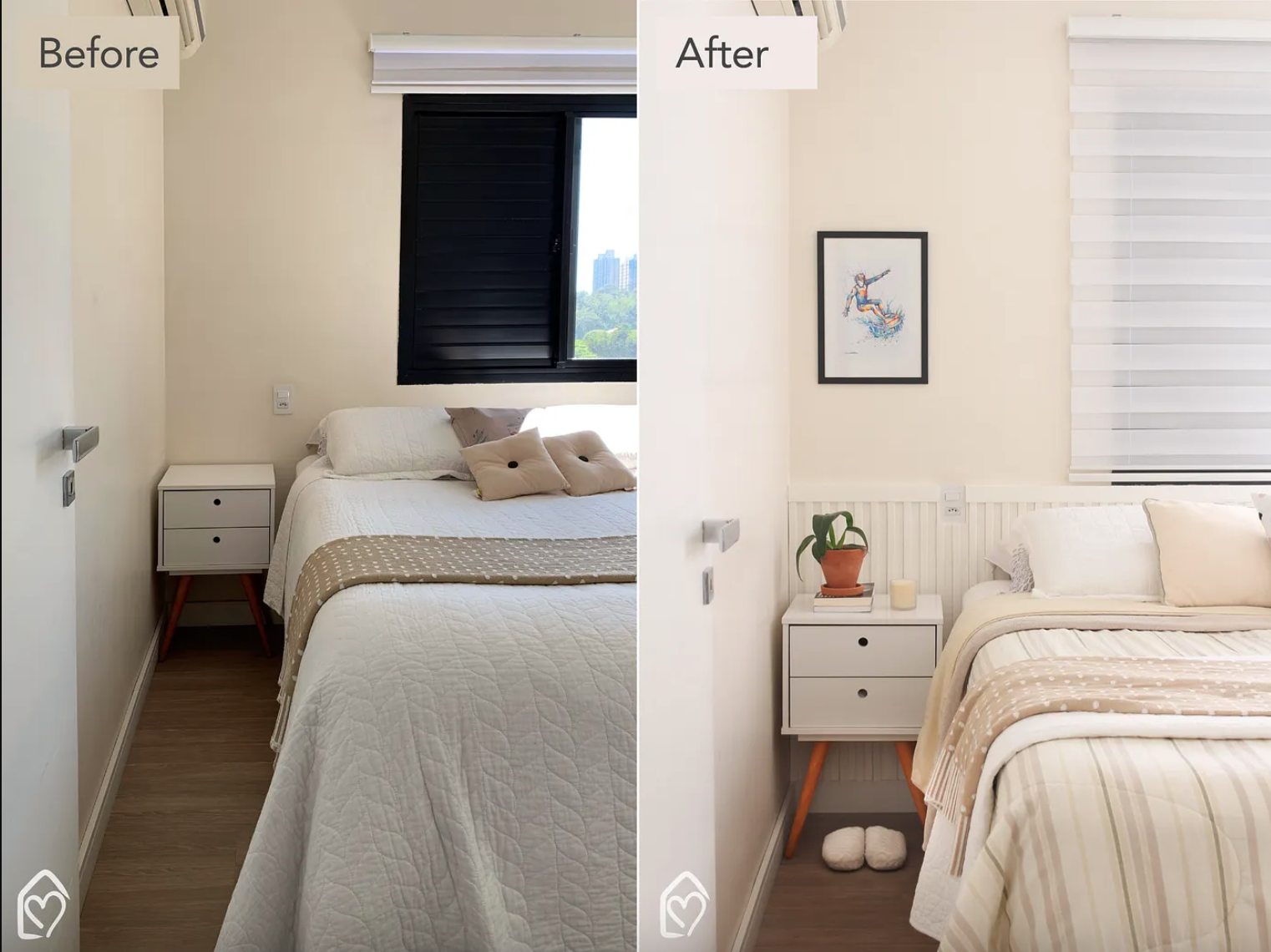 The changes were very subtle, but they certainly made a difference. I chose to make a slatted panel, and now it serves as a headboard, since we have reduced space in the room, and it occupied only 2 cm in depth.
First, I did the top to define the height. For this, I used 2.52m of the smooth 5cm wide baseboard. Then, to make this slat, I used the 5cm crown molding as well, and since it has 2 different thicknesses, it already gave this incredible low relief effect, and I used total of 45m, for a height of 85cm for the slat. So, in the end, it was 90cm tall. I did it then so I could align the end of the panel with the bedroom window.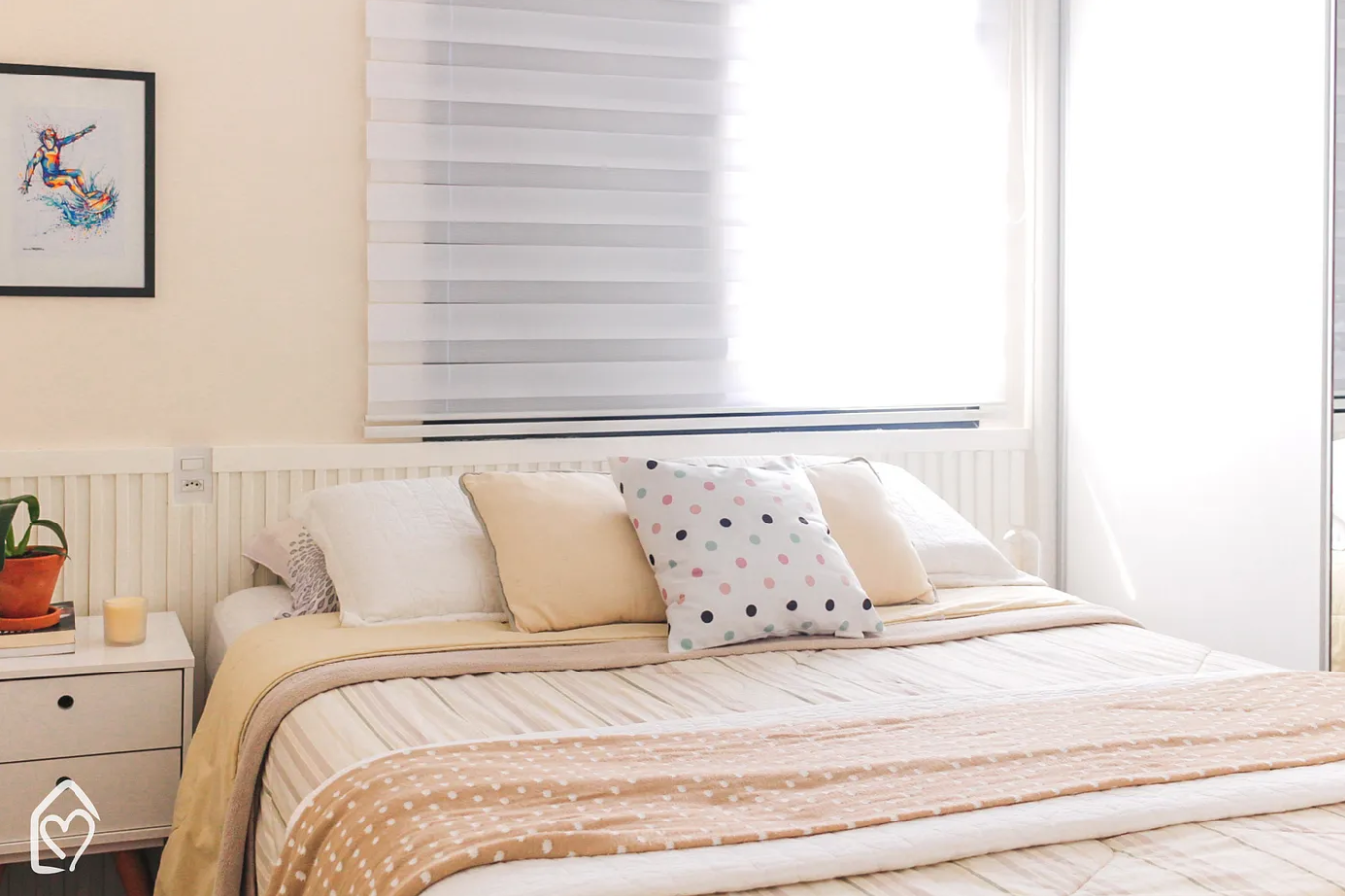 So, did you like how some items can transform your decor? Besides, we also installed a painting on the wall next to the window and centered on the nightstand. Oh, and remembering that I did it all by myself, it's quite practical.