Camp Party — decoration ideas!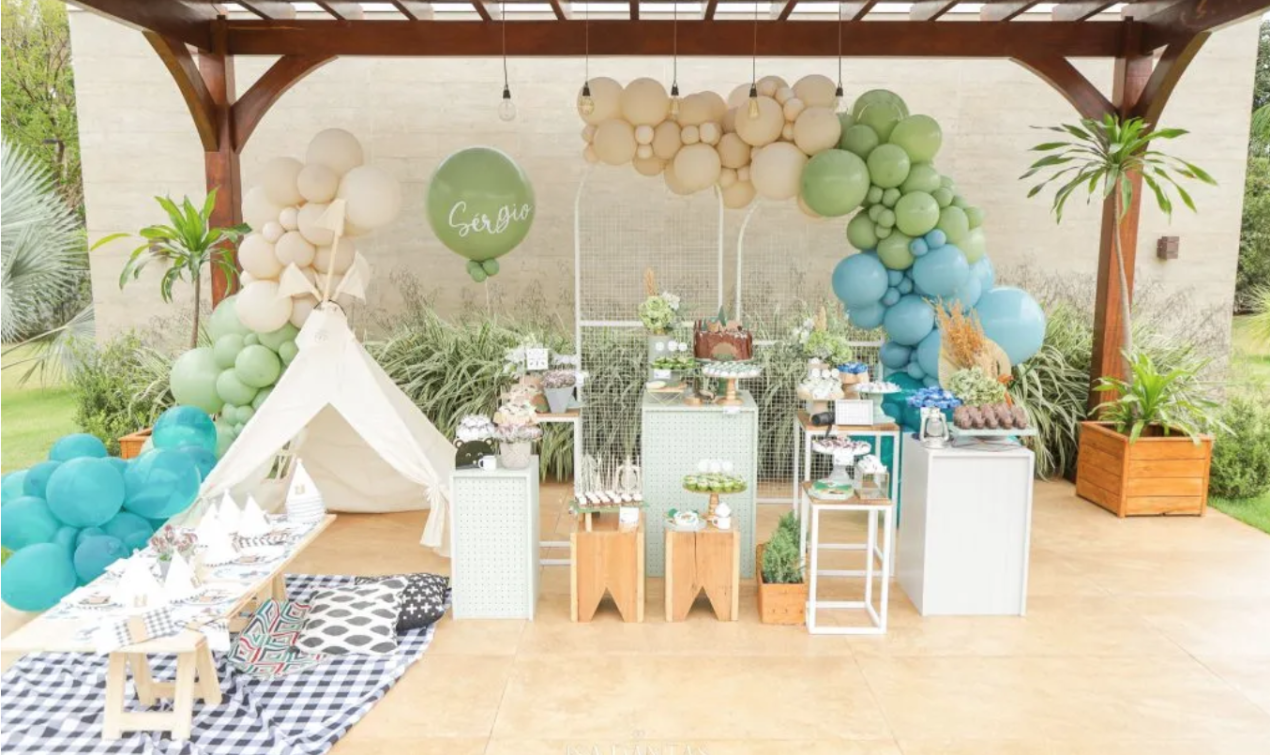 Since the birthday party was going to be outdoors, I thought the camp party theme would suit our little explorer perfectly.
The color palette was also something I thought a lot about. I bet on the details in shades of green, sand and blue to contrast. In addition, I wanted to create a scenario for the congratulations that was different from the traditional one, so in addition to the cabin I used tables of different sizes, and a cute kids' table for the children.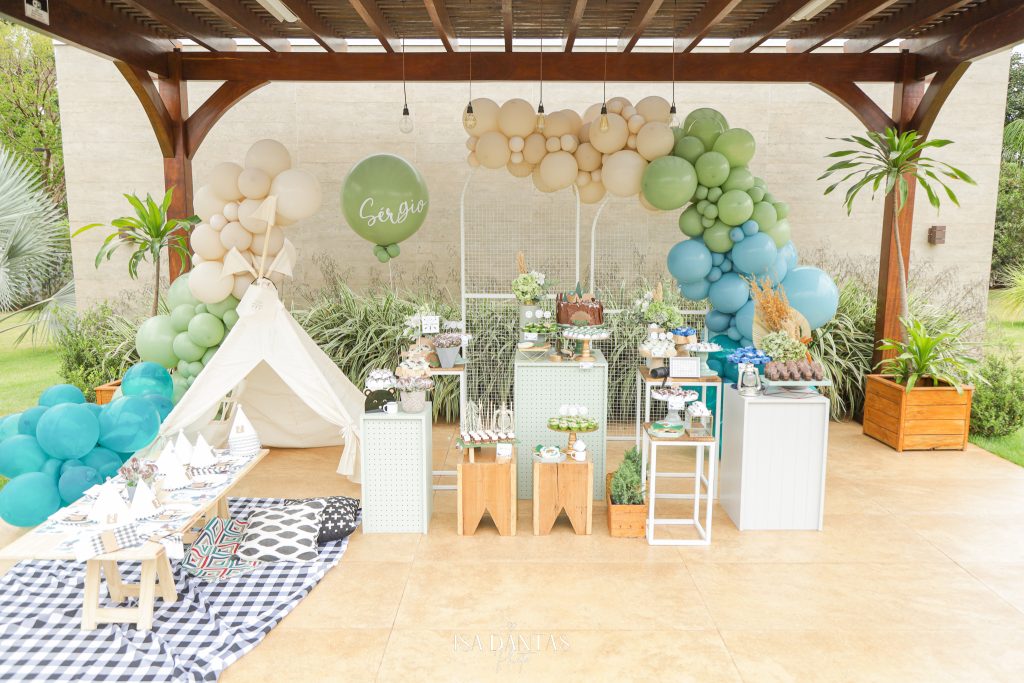 The sweets added an extra charm to the composition. In addition to the traditional Brazilian sweets, the brigadeiros that can't be missed, I ordered cookies decorated with the party's visual identity, as well as bonbons and chocolate lollipops. To get into the camp mood, I had the idea of making "smores", mini marshmallows with chocolate on a stick that turned out super cute!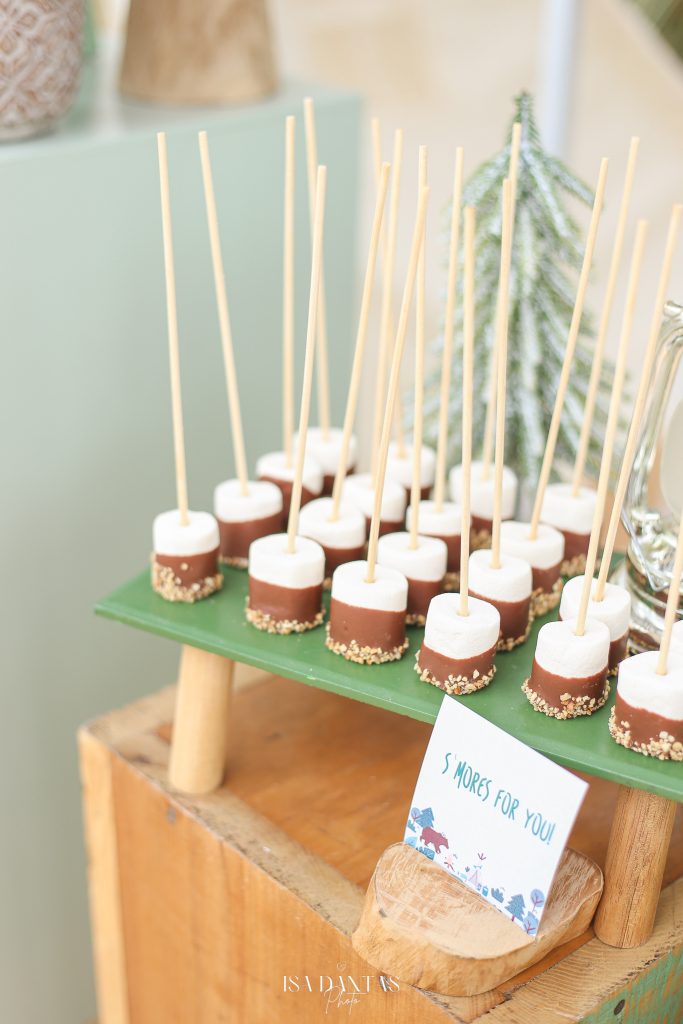 Did you notice the details? It had a monocle, a flashlight, mini logs with signs, mugs, a compass, all in the greatest camp party vibe! Items I already had at home and matched perfectly with the table.
Another detail that made all the difference at the sweets table was the cake… Tell me if it wasn't the cutest thing in the world? And the stationery gave the charm that was missing.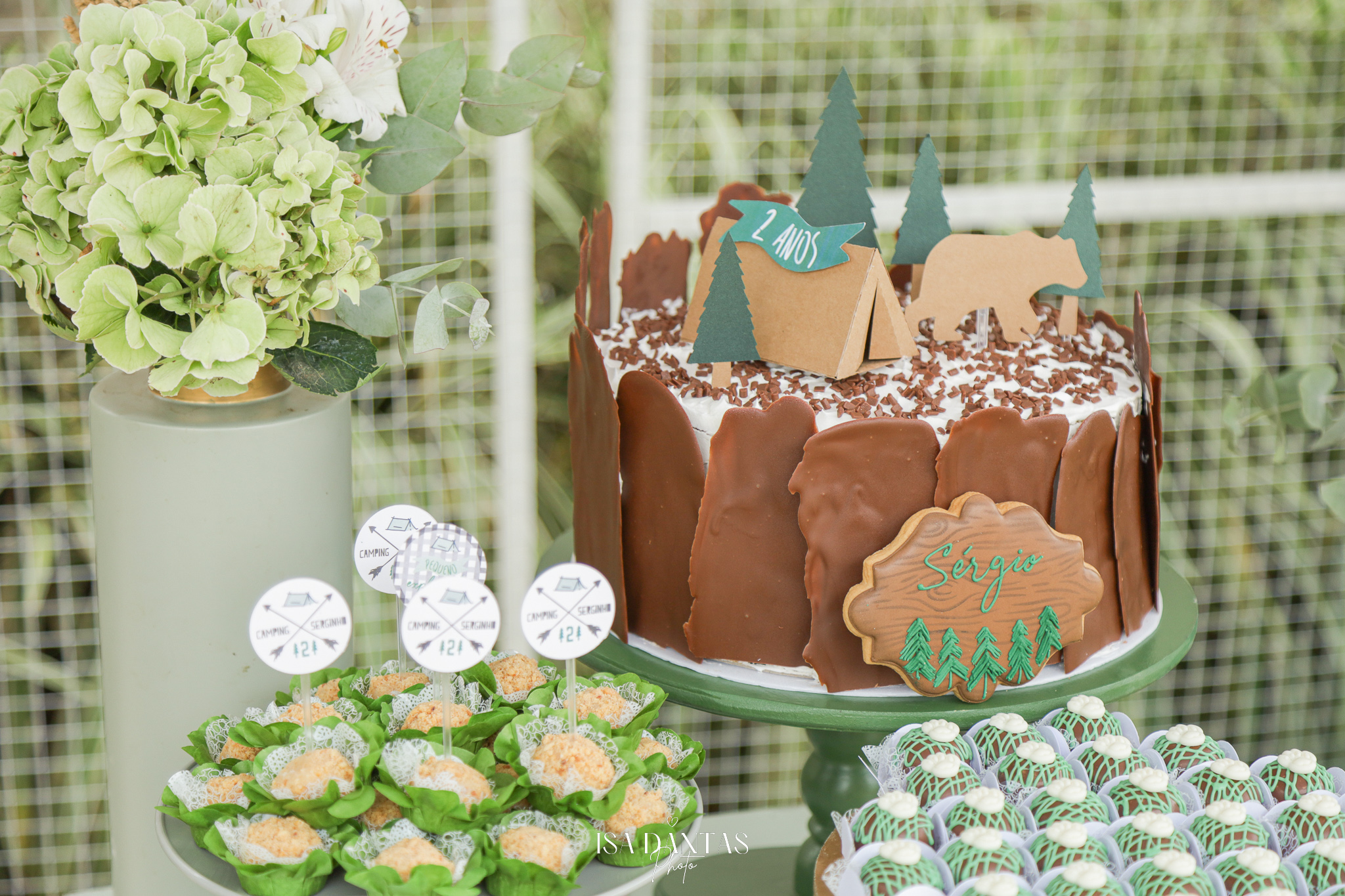 And to close the kids' table: I made a super cute stationery for the kids… There was a placemat, plate, cup and straw, and personalized hat. It was awesome. Everything to compose the camp table and make the party more beautiful!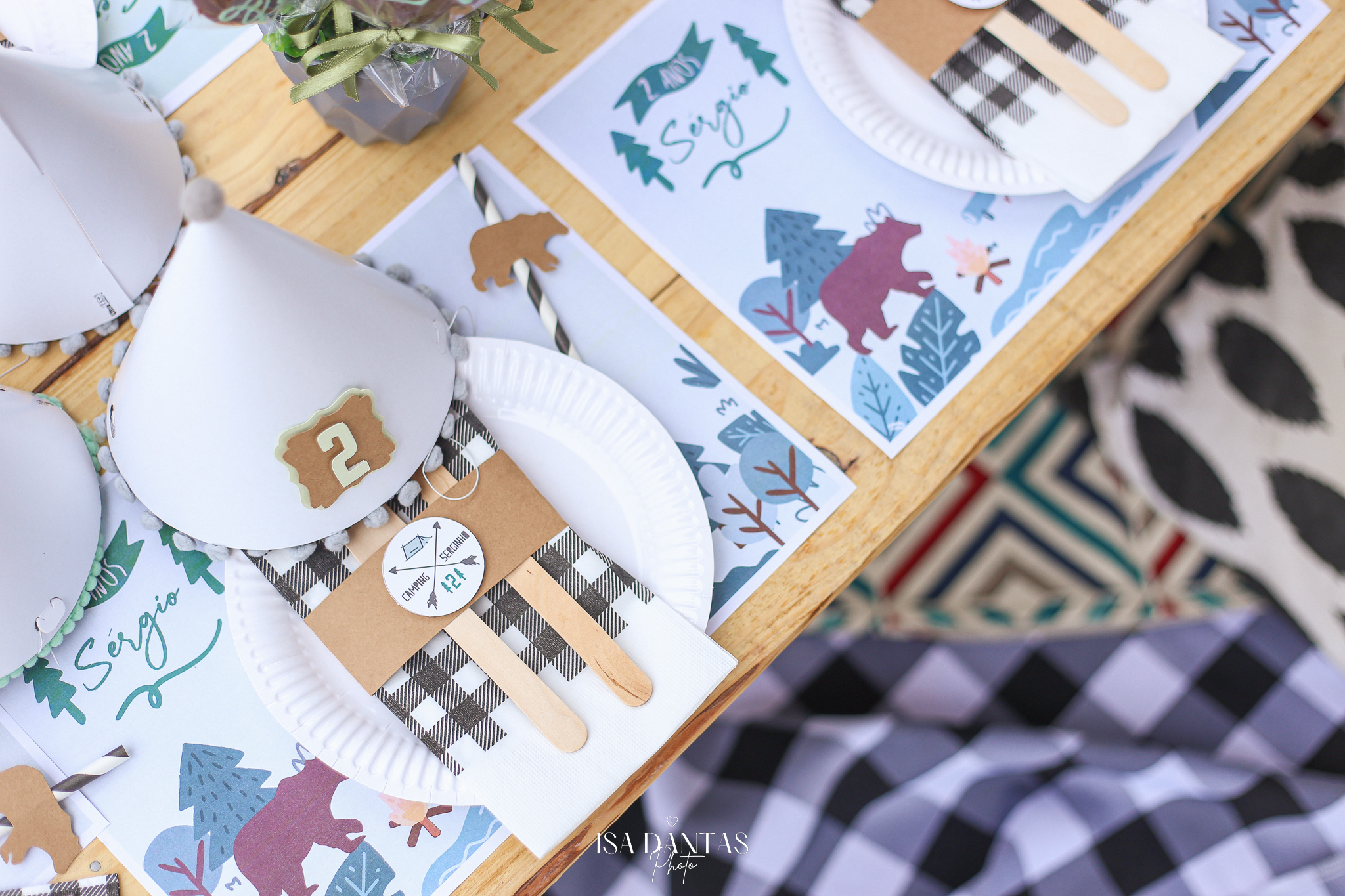 See other party decorations at casadasamigas.com.