5 painting ideas for kids rooms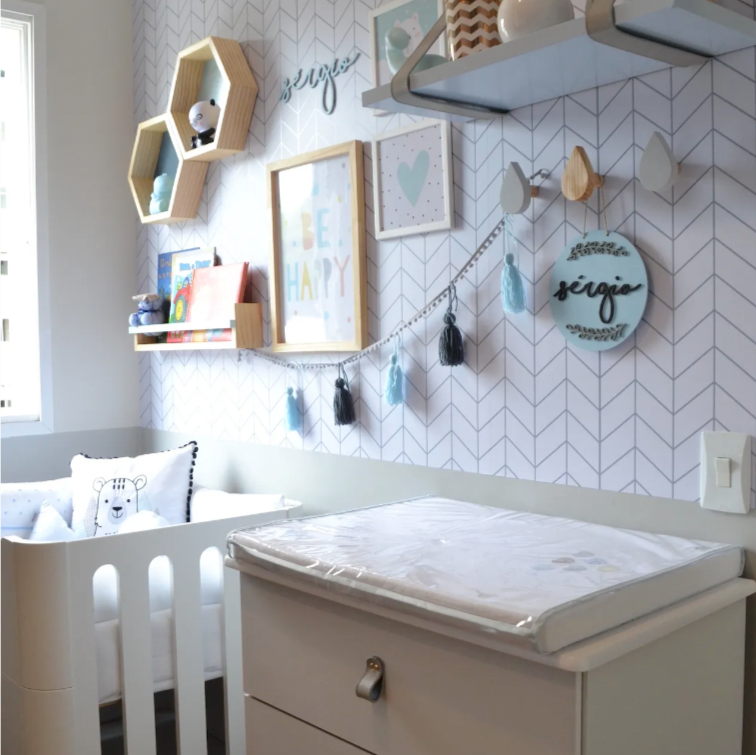 How about renovating the wall of the little one's room using just paint? We selected 5 easy painting ideas for kids rooms!
1. Half wall
Great idea to delimit the space and make a finish. The main tip is to use colors that match the decorative details of the rest of the room. Anyway, use and abuse tones that if it were on the whole wall, you would get enough easier!
2. Entire wall with stickers
You know that whole plain, boring wall? So how about betting on stickers to make the environment more playful?! In this kids' space we used stickers to make the space more fun and the result was super cute! Certainly a simple and affordable decor!
3. Geometric shapes
Undoubtedly the most seen a trend in recent times in children's rooms. In addition to leaving the environment modern, they bring color and personality. Here it's worth mixing colors, wallpaper, whatever creativity allows!
4. Areas marked with objects
How about creating a bounded area to place an object? In this room, we left this strip with paint to place the lighting, highlighting the decorative object even more.
5. Top bar
Finally, this project that was super cute! We made a top bar in a shade of green, as if it were a "beam", giving an extra charm to the environment.
Did you like the painting ideas for kids rooms? Of course, you will find the ideal option to bring more color and personality to children's rooms.